Announcement
ESOcast 222: Ten Fascinating Paradoxes about the Universe
27 May 2020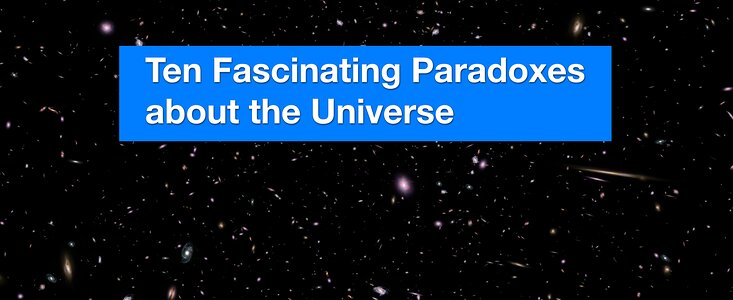 ESO's suite of telescopes are working to uncover some of the biggest and most fundamental mysteries of our Universe today, advancing our understanding of the cosmos, even as about 95% of the Universe remains hidden from direct observation. The further we reach out and the more we discover with our telescopes and technology, the greater our assessment of the Universe and its governing rules. But there are still many things we do not understand about the cosmos.
Comparing our new observations with past theories has uncovered strange and surreal paradoxes about the very nature of reality, from what is the Universe made of, is our Universe just one of many, to what, in fact, is time? 
In this ESOcast, we explore ten of the most fascinating paradoxes about our Universe and the further questions they inspire in our quest for understanding.
You can subscribe to the ESOcasts on iTunes or receive future episodes on YouTube.
Many other ESOcast episodes are also available.
Find out how to view and contribute subtitles to the ESOcast in multiple languages, or translate this video on YouTube.
Links
Contacts
Bárbara Ferreira
ESO Public Information Officer
Garching bei München, Germany
Tel: +49 89 3200 6670
Email: pio@eso.org