Home
On Tuesday, 2 July 2019, a total solar eclipse passes over ESO's La Silla Observatory in Chile. Total solar eclipses are rare phenomena — one occurs on average at any specific location every 360 years (more information about the phenomenon on the page The Eclipse). Moreover, La Silla Observatory celebrates this year its 50th anniversary, since the official inauguration on 25 March 1969 (more info).
To celebrate this, ESO organizes a public event, opening its door to thousand visitors, among them, students and elderlies of the Region of Coquimbo, as well as invited students from all the country regions, authorities, ESO staff members and general public. Few selected scientific teams will perform observations. National and international media will be on site to cover the event.
Please note that we are fully booked for this event. However, if you wish to witness the total solar eclipse of 2 July, you can find more information in Other Activities in Chile.
In addition to the public event at La Silla, we will provide a live webcast of the eclipse, should weather conditions be favourable and Internet broadband performs as expected. The webcast will be available in HD on ESO's website and on ESO's Youtube Channel. For more information, please check the following announcement.
If you are a confirmed visitor for the Total Solar Eclipse Event at ESO's La Silla Observatory, you are kindly invited to check the latest update of the Information for Visitors section.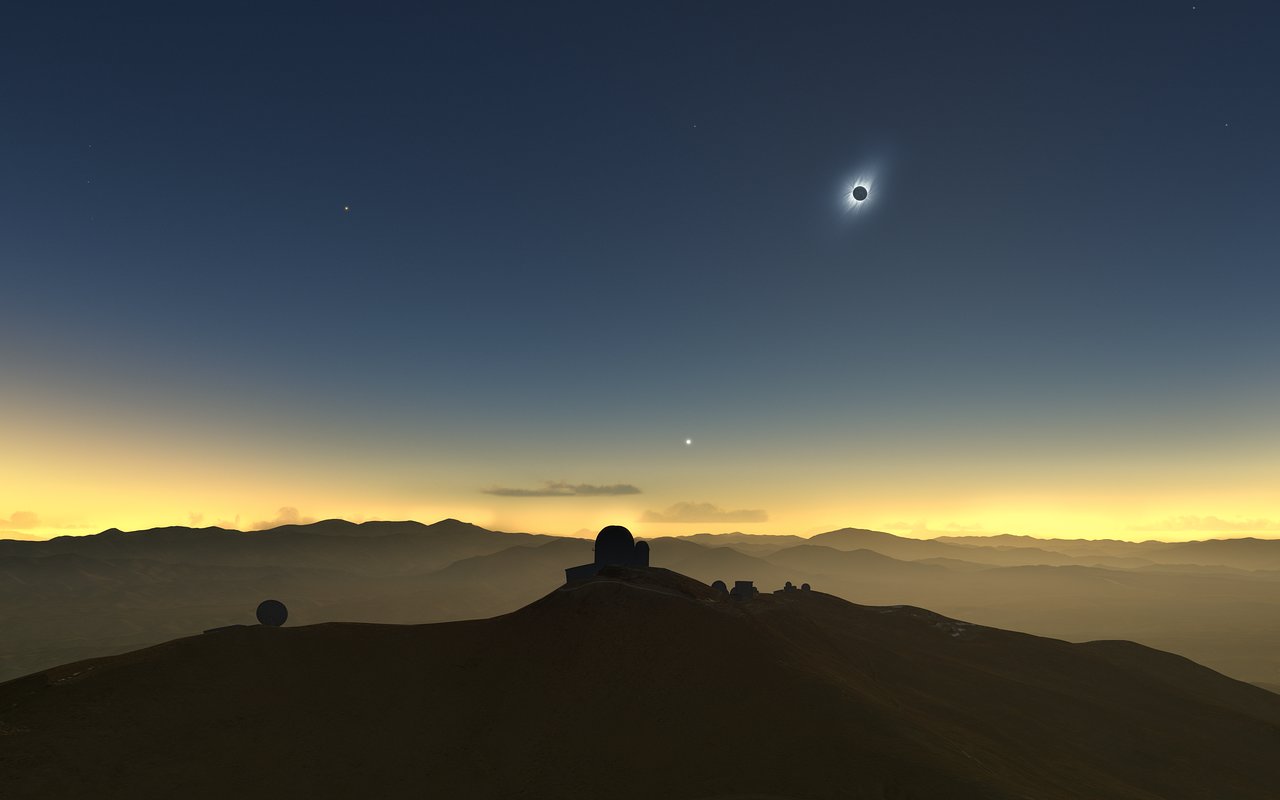 We invited your regularly check the General program of activities.
Find out more
La Silla is the first observing site of the European Southern Observatory (ESO) and celebrates its 50th anniversary in 2019. At its inauguration, La Silla became the largest astronomical observatory of its time, leading Europe to the frontline of astronomical research. Since then, La Silla has led to an enormous number of scientific discoveries, including several science "firsts" (see Science Top-10). With over 300 refereed publications attributable to observations from the observatory per year, La Silla remains one of the most scientifically productive observatories in the world.
Here you can learn more about La Silla observatory
This video describes what happens during a solar eclipse, and what a viewer could expect to experience at ESO La Silla Observatory in Chile. A Spanish version of this video is available here.
Download options and the full credits for this video are available here.